We're driving the real estate industry forward
With bold people and fresh ideas
Our passion and enthusiasm for property is present in everything we do at Livit. Personality, quality and innovative spirit guide our actions. We work constructively, with a sense of partnership and on an equal footing. Always with entrepreneurial vision and enthusiasm for property. Our culture is characterised by trust and mutual respect. The success of our company is based on our many years of experience, the gradual digital transformation of our business, personal contact with customers and – this is no secret – bold people like you.
Have we sparked your interest?




Then join Livit and help us drive the real estate industry forward.
Our culture, our values
Doing our best is at the very core of our culture and informs everything we do – for our customers, our partners and our company. But only those who feel at ease, have fun and are appreciated at work will be able to reach their full potential. The foundation of this is our unique team spirit, which we have been able to maintain despite the constant growth of the company. With this in mind, we have an informal workplace. Consistently and without exception, no matter which position we hold.  
We are curious, open to the unknown and contribute to the development of Livit with bold ideas. In doing so, we question the status quo in order to try new things. We promote an open error culture, learn from setbacks and turn them into successes. 
We share our vigour with others, and actively engage in conversations and meetings. We motivate and interact with each other with commitment and joy, and we celebrate successes together, as they are an important part of our job. 
We create a culture of collaboration, always interacting with others with respect and on an equal footing. We listen to the opinions and concerns of our employees and involve them. We resolve conflicts constructively and sensitively, with a focus on finding a mutually beneficial solution. 
Standing still means going backwards. That's why we're constantly developing and supporting our employees as their superiors. We are inquisitive and share the knowledge and experience we've gained with others. 
We want to be among the best in our industry. We also act pro-actively, take the initiative and strive for the very best. When it comes to innovations, products and services, we actively contribute to their successful implementation, without losing sight of the needs of our customers. 
We aim for the best quality and are enthusiastic service providers. We recognise customer requirements early on and gear our work towards them. We consistently represent the views of the customer, externally and internally. By showing alternatives, we create added value and impress our customers with our expertise. 
We see change as an opportunity and something positive, because we see ourselves as part of the change. We embrace it and grow with it – both personally and professionally. In doing so, we act in a solution- and results-oriented way and actively support the changes. 
At Livit, entrepreneurial thinking and acting is at the core of everything we do. We firmly believe that the decisions taken by our employees drive our company forwards together, and further develop it in line with our strategic direction. That's why we encourage independent action and empower people to make decisions. We create a culture of shared responsibility, in which each individual contributes to our overall success.  
Livit Academy. Internal company training
Training and developing knowledge are key to corporate success. Livit is also aware of this, which is why we set up the Livit Academy in 2007. Working alongside experts from within and outside the company, the Academy develops internal training courses in the areas of property management and leadership. These courses are available to our employees for their personal development. Thanks to the Academy's portfolio, we are pursuing the goal of furthering our employees' individual skills and expanding their specialist and leadership skills.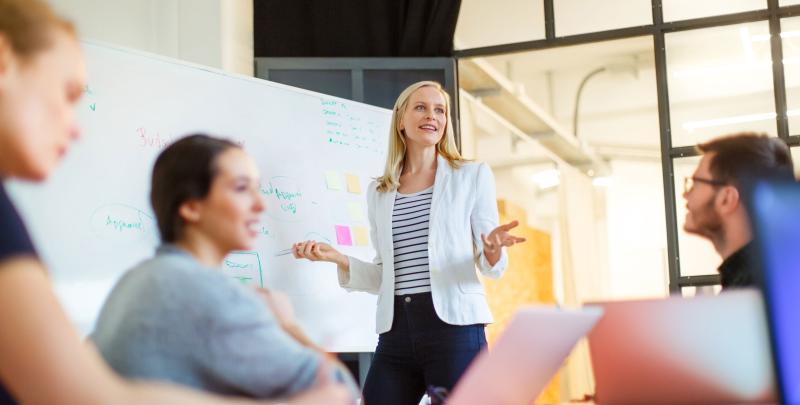 Your benefits
With its remuneration policy for all employees, Livit follows the principle of setting salaries in line with the job, performance and the market. We also ensure equal pay. At our company, you can also make the most of various attractive benefits:
Getting around
Discounts on public transport (SBB Rail Check, ZVV BonusPass), attractive fleet discounts and discounts on servicing and fuel.
Working from home
Flexible working-from-home arrangements, no matter where you are, and working in the office are possible at all times.
Online language courses and LinkedIn Learning
Improve your language and specialist skills through online courses.
Annual leave and work-life balance
Extra holiday time thanks to Ferienflex. Flexible time management thanks to annual working hours and a flexible working-hours model.
Paternity leave
In addition to the statutory ten-day paternity leave, new fathers at Livit will receive an extra four days.
Benefits
Access to corporate benefits platforms with various discounts and benefits at big-name providers in the areas of travel, leisure, fashion, homeware & furniture, and more.
Home
Special terms for mortgages and discounts on moving services.
Insurance and pensions
Discounts on insurance and above-average employer contributions.
Property management, rental management and construction management form our core business, but without IT, accounting, human resources and other essential departments, our business wouldn't be able to function. That's why we also look for talent in other areas.
Submitted your application? Here's what happens next.
Have you submitted your online application? Congratulations! You've taken your first step towards your future career in the real estate industry. Now it's time to keep your fingers crossed and have a little patience. Our HR team will go through your application and get in touch in the next few days. 
Can't see a vacancy that appeals to you?
No problem! We always like hearing from interesting people. Send us your speculative application or follow the staff in our HR department on LinkedIn in order to remain in contact.
Top Company:

An award that we're really delighted about
We're proud as punch, because we feature among the Top Companies 2023. We've already been lucky enough to receive this recognition kununu from current and former employees several times. This award means a lot to us because it reflects independent opinions and shows that Livit is highly regarded as an employer in the Swiss market.
Take a look for yourself: find out on kununu what current and former employees are saying about us, or send your application to us.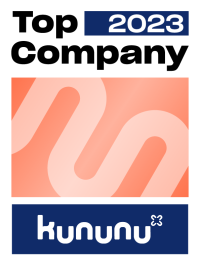 Get in touch with me.
I'll be happy to help.