Career
Amazing jobs for amazing people
You're simply amazing: there's no one else with your exact personal experience or unique character. And that's precisely why Livit values you and gives you individual support. Do you want to put your heart and soul into making the most of your qualities and really make a difference in a future-focused organisation? We have amazing jobs for amazing people like you!
We create the conditions for your personal development and work that makes you happy.
Thanks to our status as a digital pioneer in the real estate sector and with our culture of trust, we cultivate a New Work ethos. We're well aware that we can only be successful and passionate in what we do by taking a bold approach. We offer our employees the scope to play an active part and shape their personal and professional life flexibly.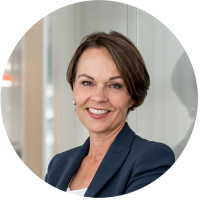 Over the following pages, you can find out more about the essence of Livit, what our employees say about us and how we can help you advance in your career with the unique Livit Academy, to give just one example.